Damage to warehouse equipment is bound to happen. No matter how efficiently or effectively they operate, a warehouse or distribution center will eventually need professional maintenance and repair services — even if they have preventive measures in place.
At Southern States Enterprises, our mission is to ensure that warehouse and distribution centers always perform at optimum levels. We do this by offering best-in-class professional maintenance and repair services that meet our client's operational needs. As an example, we recently helped a food and beverage distribution facility repair damages to their selective rack system. Keep reading to learn how our team of professionals provided a valuable solution that resolved the client's problem!
Examining the Damaged Rack
The client, a food and beverage distribution facility located in Florida, contacted Southern States Storage & Handling to survey and repair existing damage to the selective racking system in their three warehouses.
It's important to emphasize that a damaged rack system is a serious safety hazard. When a racking system has faulty or damaged parts, it increases the risk of structural failure—creating a dangerous situation for both warehouse assets and employees.
This customer had isolated certain bays with yellow caution tape to warn forklift operators not to use them. With so many bays out of service, the client was losing valuable storage space and creating "honey-combing" or empty slots in the warehouse.
Installing Rack Repair Kits
By prioritizing ongoing rack repair and inspection protocols you can avoid the need for costly emergency repairs and proactively identify and address concerns with your racking system. A quality maintenance inspection will identify possible failure points within the rack system along with materials that have been compromised by forklift impacts or other wear and tear commonly occurring in day to day operations.
For this particular service project, Southern States Enterprises' experts physically surveyed the customer's warehouses. After creating a drawing of their racking system layout, they were able to determine specifically what damage was affecting the upright columns, horizontals, diagonals and beams.
We then installed straight leg rack repair kits on almost 100 frames. The repair kits were installed in an operating facility, resulting in no downtime to the customer's operation. This saved them valuable time and money, as they did not have to halt operations and lose revenue while rack maintenance was conducted. See below for photos of this specific rack repair project.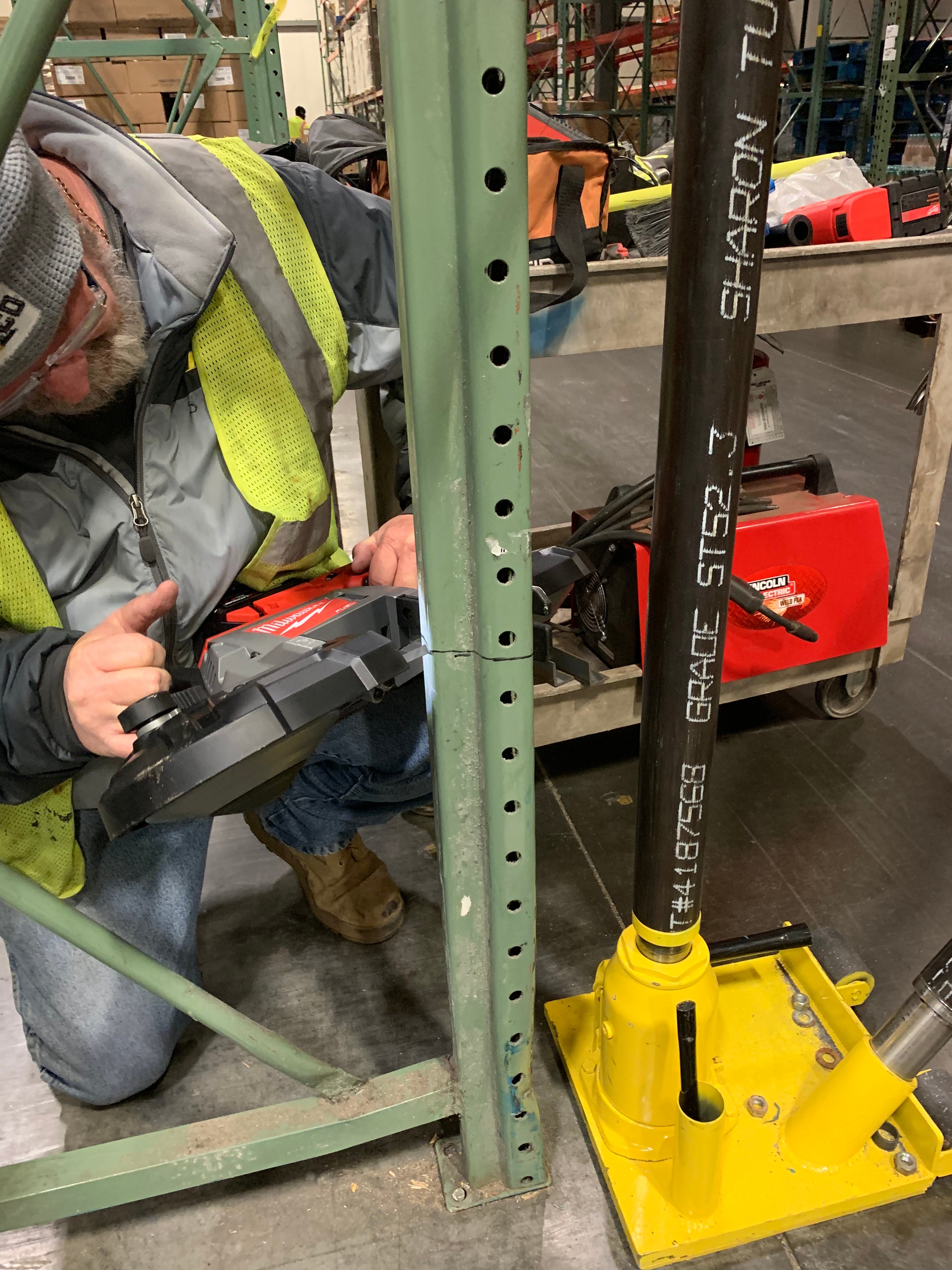 Final Results of Rack Repair Solutions
The damaged rack components were successfully repaired, eliminating the safety issues the warehouse staff were facing! The improved racking is now ANSI/RMI compliant, making their entire operation more reliable.
For a warehouse to operate at optimal efficiency while remaining a safe place to work, frequent professional repair and maintenance is vital. Without the proper safety processes and protocols in place, risk levels and opportunities for accidents and failures escalate.
For these reasons, a frequently and well-maintained rack system is a key factor for both efficiency and safety in a productive warehouse facility. While damaged racks are bound to happen for a variety of reasons, a trained rack specialist should always be called on as soon as any damage is identified to make the necessary repairs. Southern States Enterprises offers annual rack inspection programs designed specifically for each customer.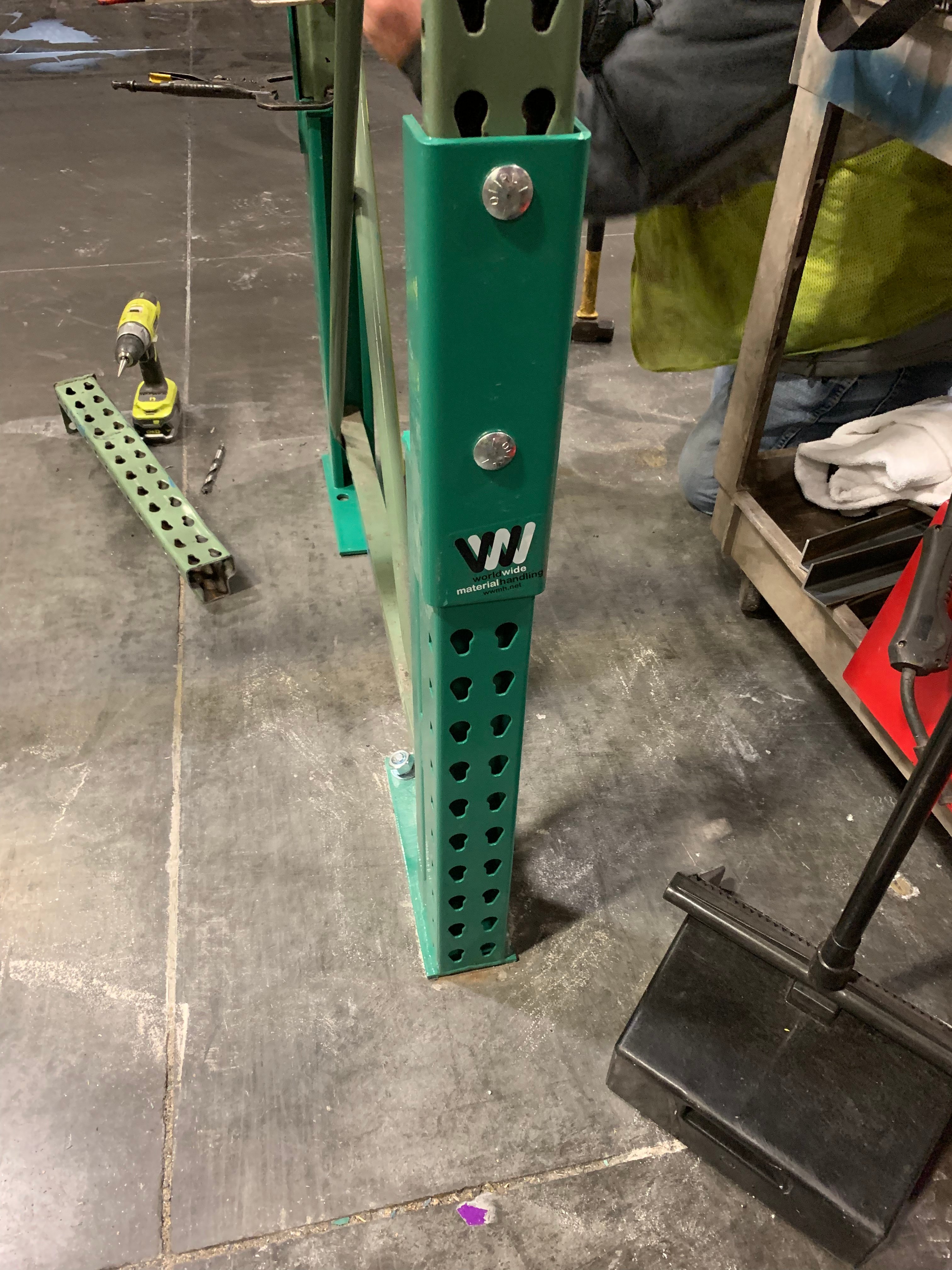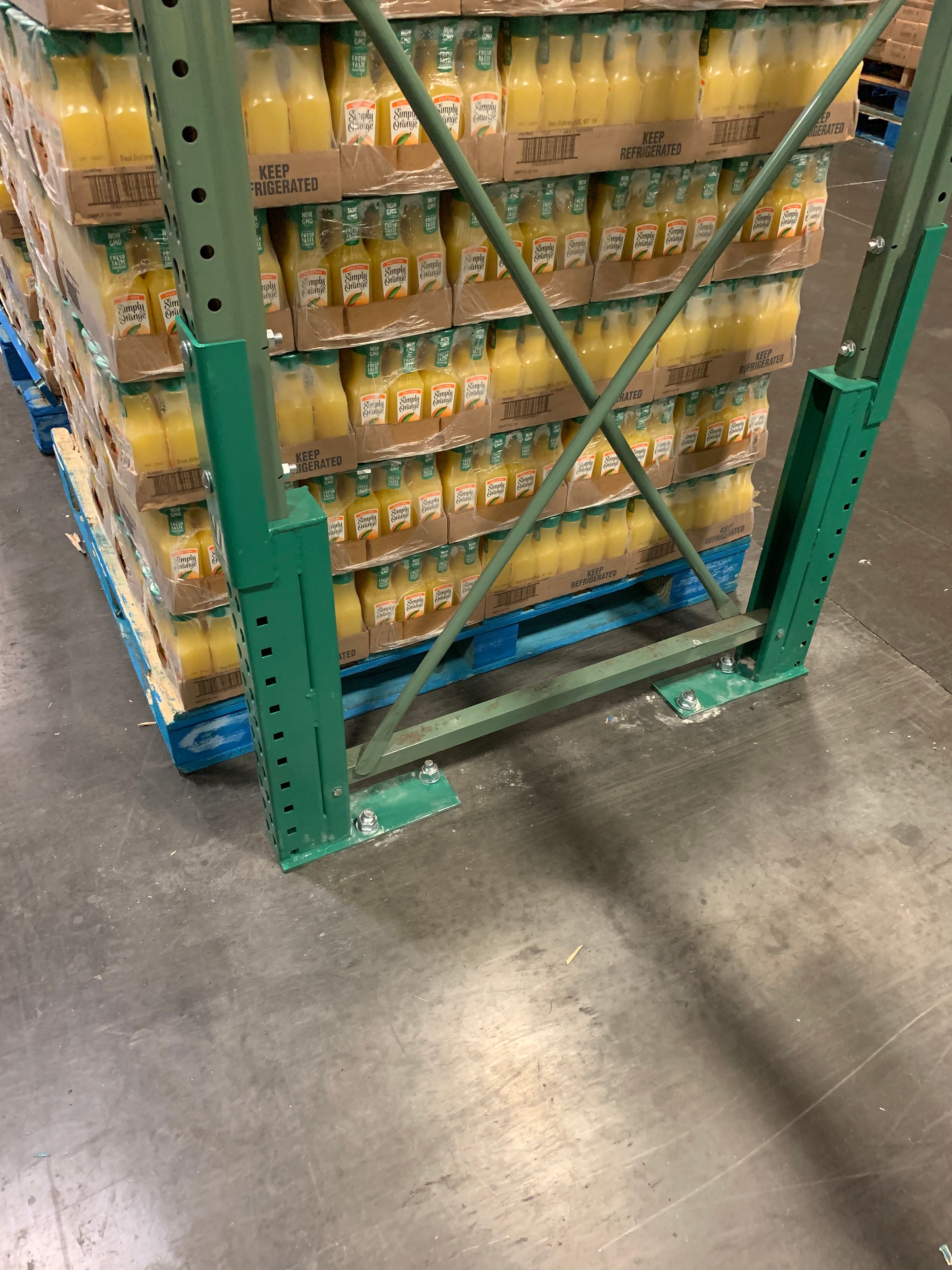 Is Your Business in Need of Rack Maintenance?
At Southern States Enterprises, we offer a wide variety of warehouse rack and shelving systems that are designed to meet the needs of most operations. We also provide ongoing warehouse maintenance and repair service programs to ensure your equipment remains compliant and operating at optimized levels of efficiency
Our trained experts come highly qualified to help improve productivity, efficiency, and safety in your warehouse or distribution center. For more information on racking systems and maintenance and repair services, reach out to us today!