Forklifts are a crucial element in any warehouse operation. These tools allow your team to quickly (and carefully) move heavy loads to and from the loading dock with relative ease. However, one question that a lot of warehouse and supply chain managers have is this:
"Which forklift is best for my business ?"
Another common question related to this one is: "What forklift manufacturers can I trust?"
Warehouse equipment can be expensive. Therefore, it's important to get a good, reliable forklift because faulty or unreliable products can lead to holdups at your distribution center—or worse, injuries. But, how can you identify a reliable forklift manufacturer?
One way is to look at how well a manufacturer is performing—trustworthy manufacturers like Mitsubishi Forklift Trucks tend to see a lot of repeat business and growth. Another is to check out how they're rated by the users of their material handling equipment. Manufacturers who make shoddy construction equipment tend to get a lot of complaints online while reliable ones tend to be highly-rated for their different types of forklifts.
Best Forklift Manufacturers by Revenue
The following manufacturers are listed in order from most revenue in 2022 to least, based on data from Material Handling & Logistics News:
Toyota Industries
Toyota Industries Corp. is a market leader that offers a variety of forklifts and is a top choice for those seeking an industrial forklift. This Japanese company manufactures forklift attachments, electric forklifts, and pallet trucks. Their forklift manufacturers' division saw $15.54 billion USD in revenue in 2021, an increase of 25% since 2020, making them a leading forklift manufacturer.
The KION Group
Another popular, successful forklift brand is The KION Group based in Germany. KION Group consists of several lift truck brands. These include:
Linde Material Handling
STILL
Baoli
Fenwick
OM Voltas
They also have a Supply Chains Solutions segment under their Dematic brand. KION's Industrial Trucks & Services saw $7.41 billion USD in revenue in 2021, a 14% increase from 2021.
The Jungheinrich Group
Another German company in the global forklift market, The Jungheinrich Group, is another leader when it comes to material handling equipment. They are known among forklift operators for their electric forklifts and pallet trucks. Their revenue in 2021 was $4.82 billion, an 11% increase from the previous year.
Crown Equipment Corporation
If you're interested in American companies, Crown Equipment Corporation is a privately-held company that manufactures multiple types of forklifts, including rough terrain forklifts and counterbalance forklifts. Based in New Bremen, Ohio, they saw $4.1 billion USD in revenue in 2021.
Mitsubishi Logisnext
Mitsubishi Logisnext Co. Ltd., based in Tokyo, consists of multiple brands on the global forklift market. These include:
UniCarriers
Mitsubishi Caterpillar
Nichiyu
Rocla
TCM
Mitsubishi Logisnext saw $3.75 billion USD in revenue in 2021, and is known for many types of forklifts including internal combustion forklifts and CAT lift trucks.
Hyster-Yale Materials Handling
Cleveland, Ohio-based company Hyster-Yale Materials Handling Inc. is the parent company of the Hyster and Yale lift truck brands. Their consolidated revenue in 2021 was $3.1 billion USD, and they're well-known for their heavy-duty forklifts and material handling equipment.
Anhui Heli
Another one of the top forklift manufacturers is Anhui Heli Co. Ltd., based out of Hefei, China. Anhui Heli saw $2.41 billion USD in revenue in 2021 and is known for a variety of material handling lifts, including electric lift trucks and diesel forklifts.
Hangcha Group
Another Chinese company, Hangzhou-based Hangcha Group, makes the list for their electric trucks and narrow aisle forklifts. They had $2.25 billion USD in revenue in 2021, a 26% increase compared to 2020.
Manitou Group
New to the list of top forklift manufacturers by revenue in 2021 is Manitou Group, based out of France. Manitou Group saw an 18% increase in revenue in 2020, with 2021 numbers at $2.13 billion USD. Manitou Group's rough terrain forklifts are a popular choice, as this
Komatsu
Another Japanese company producing forklifts, Komatsu Ltd., is based out of Tokyo. With their wide offering of different forklift models, Komatsu's construction, mining, and utility equipment division saw an increase in revenue by 30% in 2021. Their forklift and other material handling equipment accounts for about 6% of the division's sales, putting their business at approximately $1.33 billion USD.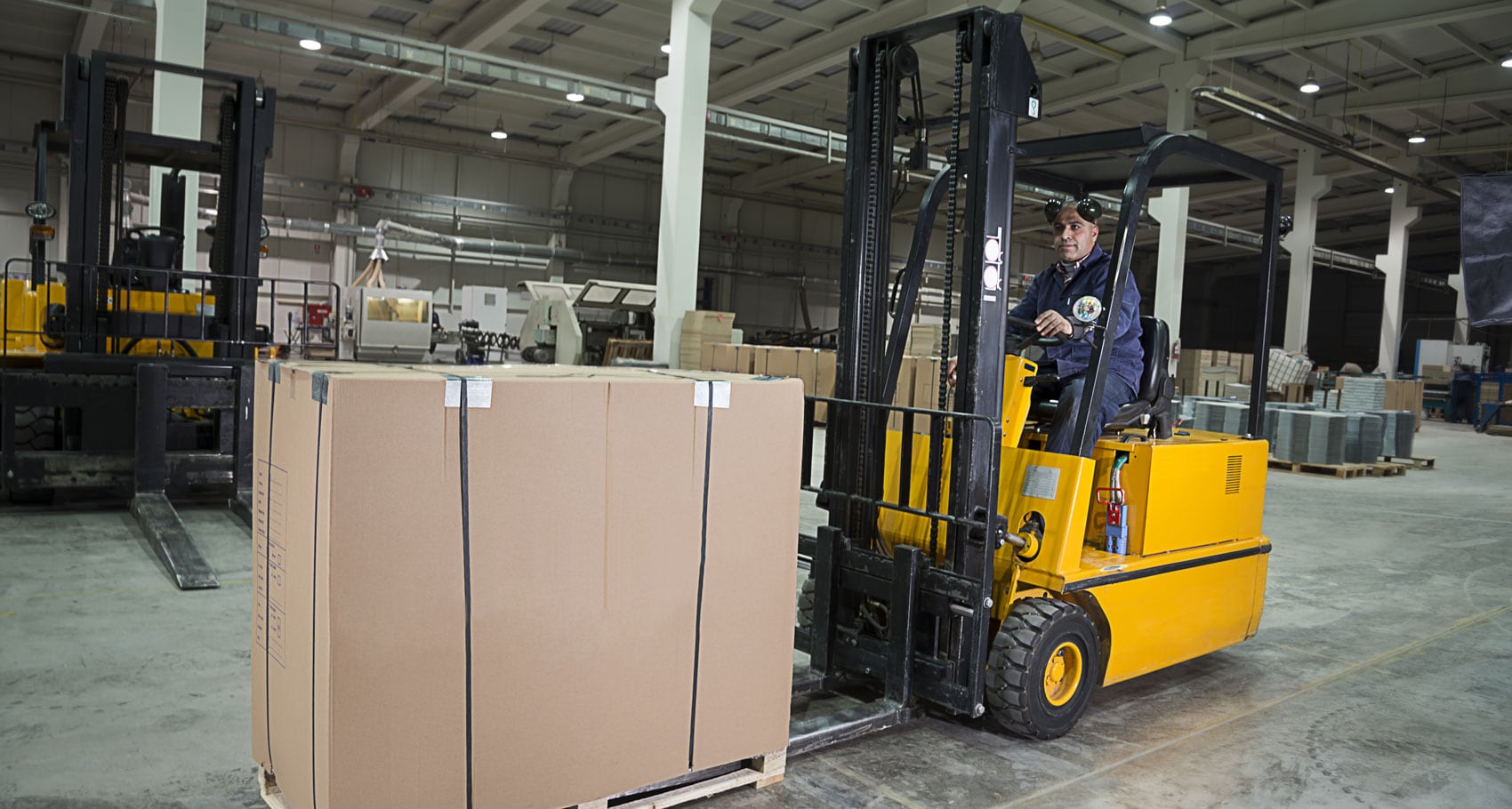 Top Forklift Manufacturer By Rating
If these are the largest forklift manufacturers on the market, which ones are the most popular with their customers?
Ranker conducted a survey of more than 1,000 voters to rank the top forklift brands on the market. According to their survey results, the top 10 most beloved forklift brands are:
Toyota
Caterpillar
Linde Material Handling
Hyster-Yale Materials Handling Inc.
Crown Equipment Corporation
Bobcat Company (Rated highly, but their products are meant for outdoors work)
John Deere
Liebherr
Mitsubishi Caterpillar Forklift America
CASE (Rough terrain forklifts)
It is important to note that many of the companies in this list are either: A) the same companies as in the top 10 largest companies list; or B) subsidiaries of those companies.
These ratings help demonstrate the reliability of the end products and the services offered by each of these manufacturers. This lets you get a rough idea of the overall quality you can expect when working with a given manufacturer.
So, who are the best forklift brands?
By combining the two lists, it's possible to create a list of the biggest and most highly-rated forklift manufacturers that you should use for your distribution center/warehouse operations. Many of these companies offer new and used forklifts :
Toyota Industries Corp.
The KION Group
The Jungheinrich Group
Mitsubishi Logisnext Co., Ltd.
Hyster-Yale Materials Handling Inc.
Komatsu
Clark Material Handling, who is known for having the patent for the first forklift truck
Of course, if you're looking for a high-quality forklift to use in your distribution center or warehouse, it never hurts to ask around for opinions or recommendations from others. For example, warehouse/distribution center managers in your area will probably have extensive personal experience with a few different manufacturers and can make solid recommendations. Or, you could reach out to an experienced warehouse solutions provider to get an expert opinion.